Revised Application Invitation Schedule for NEET-SS 2021 – Regarding
In continuation of NBEMS notice dated 31.08.2021 and due to some technical
requirement in the development, the application invitation schedule for NEET-SS 2021
stands revised as above.
Rest of the details as per the Information Bulletin for NEET-SS 2021 shall remain
unchanged
Top NEET-SS in 2 months with Mentorexam.com! Hurry Register Now!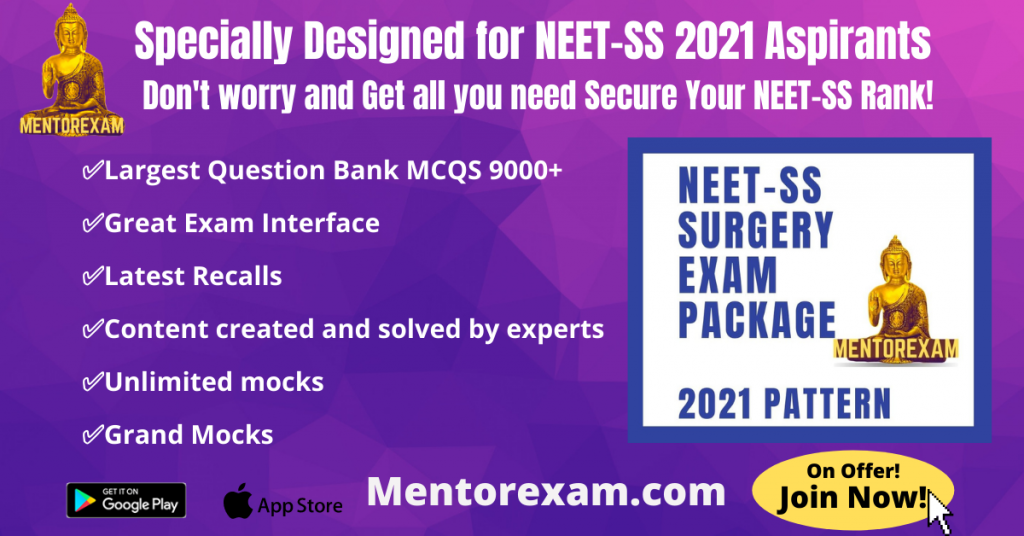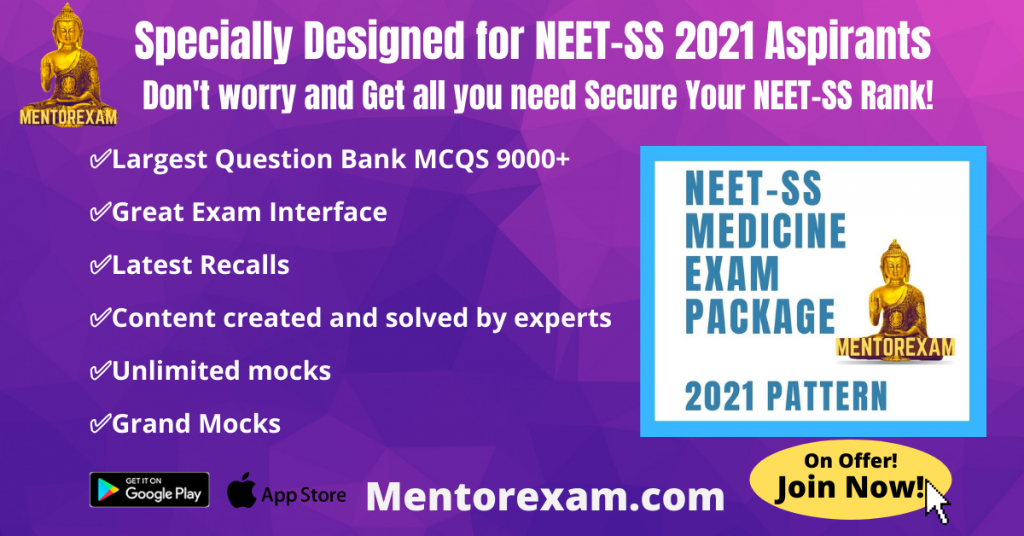 Exam updates and learning on Telegram https://t.me/mentorexamships
For all DNB exam study material solved question banks and osces – https://www.mentorexam.com/s/store/courses/DNB%20MS%20MD%20Final%20Exam%20Courses
For all FET FNB Exam study material , solved recall mcqs and mocks– https://www.mentorexam.com/s/store/courses/NEET-SS%20FNB%20Mch%20DM%20Courses
For all courses – https://www.mentorexam.com/s/store
Download Mentorexam App for android/iOS and register for free!
Android App- https://play.google.com/store/apps/details?id=com.mentorexam.courses&hl=en_IN&gl=US
iOS – https://apps.apple.com/us/app/mentor-exam/id1572870557
Follow us on FB and join our groups for free discussions – https://www.facebook.com/Mentorexam
For queries – https://wa.me/917200420117
For free updates register –https://shop.mentorexam.com/signup